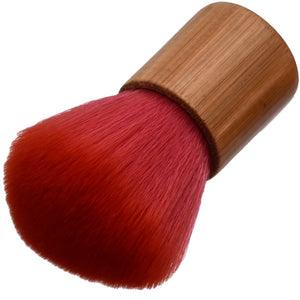 A good makeup accessory beauty tool
Professional Blush Contour Makeup foundation blending makeup cosmetics soft brush.
Helps to make a you look beautiful in a short amount of time.
Suitable for Professional or Home use.
Easy to use and convenient to carry.
With proper care, your brushes can last for many years.
Caution:
Before first use, please wash the brushes under cold running water for 2 minutes and allow to dry naturally in any ventilated area.This is to remove any chemical residue left from the manufacturing process.

A few hair falling off on first use is normal.

Please do not use for purposes other than for makeup.

Please do not put in direct sunlight.

Keep out of the reach of children.

We try our best to get your orders out to you as quickly as possible, however it is important for you to know about our shipping times. If your order has been delayed, please get in touch with us and we will surely help out
-----
Shipping Times
Because we ship to  many different countries all over the world, please be comfortable with the expected shipping times to your region. The below chart will give you an idea about shipping times
On rare occasions, an order might get delayed at customs, or due to inclement weather, so we thank you for your understanding for such unforeseen circumstances
-----